Leading Indicators
We're surrounded by signs that help us navigate our way in the world. Market indices. Bellwethers. Barometers. What are the signs—the leading indicators—that amplify strong, sustainable leadership? Or further diverse leadership? Who are the pioneers—firms or individuals—with the courage and conviction to push forward new thinking and drive measurable change?
For nearly three decades, Toigo's leading indicators have been our Fellows and Alumni, diverse professionals demonstrating the skill, commitment and ambition needed today. And those standout organizations that have taken the first steps to forge new paths toward greater education and awareness around the merits of diversity, equity and inclusion in their institutions to achieve improved outcomes and serve as role models for our industry.
2018 was a year of robust dialogue on the importance and value of inclusion and how an organization with history and perspective can serve as an essential partner to drive key initiatives forward.

Letter from President & CEO, Nancy Sims
There is growing awareness that there is immense value derived from diverse teams.
For many, the business case is apparent, even measurable. The larger, more challenging "lift" is establishing a true culture of inclusion where all talent can fully participate and advance and ensure that corporate culture is grounded by business practices that enhance opportunities for retention and advancement.
In our recent work with firms, we know the desire to build teams that reflect a firm's broader markets is real. We also know that firms are beginning to embrace the notion of diversity and inclusion across different points of view, different cognitive skills and ways of framing and solving problems. Many have experienced the benefits first hand and know what the best business minds in the industry are telling them: Inclusive cultures drive better outcomes. We have also seen the issue become part of the broader Environmental, Social and Governance (ESG) discussion that is gaining momentum within organizations of all size, on both the allocator and investor side of the table. We welcome the dialogue.
Toigo's mission and the essence of our work is on a new form of leadership. It's leadership not only shaped by inclusion, but leadership that values inclusion as a way to differentiate and grow. As we near our 30th anniversary, this broader push and pull within the leadership domain reflects what the market needs—and where diverse men and women can add the most value.
Our talent is what Toigo considers its greatest leading indicator. By all accounts, Toigo leaders are thriving and are ready to drive sustained change in the finance industry and beyond.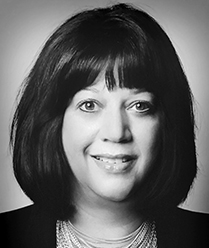 Nancy Sims, President & CEO, Toigo Foundation
60%+
Toigo Alumnae in leadership roles—a reflection of the Foundation's commitment to support and promote the growth and development of women in finance careers

Why Toigo?
Toigo's record of achievement is reflected in the placement and increasing advancement of its leaders in roles of influence and impact. In 2018 we proudly witnesssed the growing recognition of Toigo Alumni in industry publications and national news outlets for their investment success, business growth and placement on boards. As Toigo leaders grow and have greater impact, so does the Foundation. We are entering a new phase where our experienced talent is taking their place as sector experts and industry leaders—all proudly rooted to their Toigo family.
As an organization, Toigo has always had a strong sense of accountability to our partners and those we serve. In working with organizations—from finance firms focused on fostering and sustaining a culture of inclusion to industry groups focused on advancing leaders—we approach the work with a solutions mindset. Often that means collaborating to identify the real need, then a focused, results-driven solution. It also requires an open exchange of ideas, of assessing impact and a willingness to continually refine efforts to remain relevant.

Spectrum of Support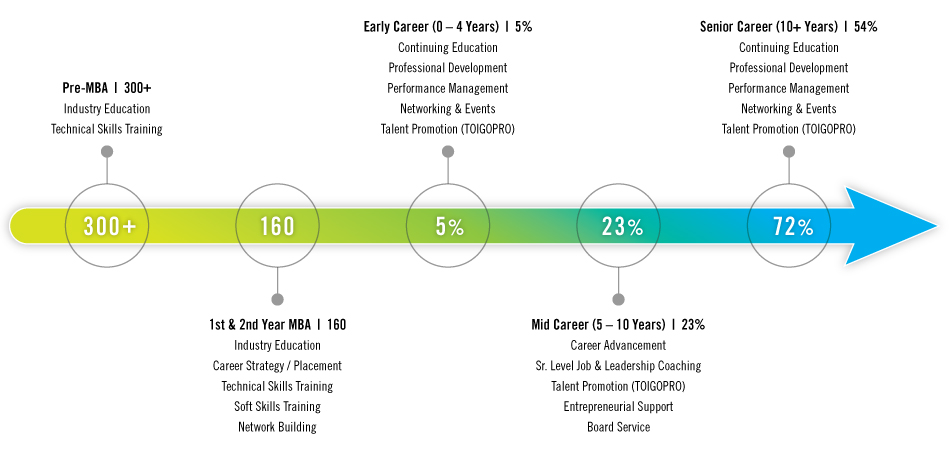 Toigo Impact
Toigo's management team is resolute about the mission-driven work we do, as well as the results and impact derived.
Some outcomes are easily measured; others reflect broader goals toward ongoing engagement and awareness that fuel the continued success of the organization, the individuals we serve and overall change we seek for the industry.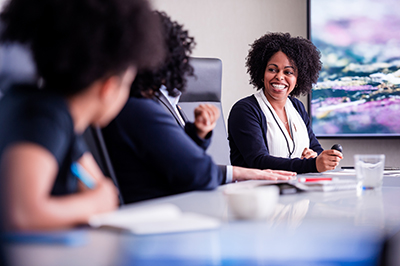 50%
Trending to the C-Suite Toigo Alumni are Managing Director level and above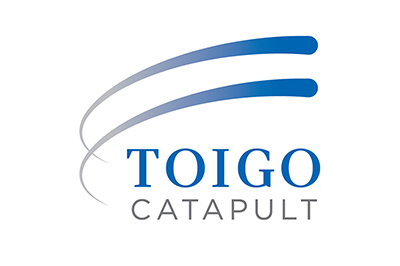 330
Applicants view Toigo Fellowship as an unparalleled opportunity to affiliate with a premier network of successful diverse professionals in finance.

$7M+
Total value of contributions (in dollars and volunteerism) to the Foundation by Alumni and Fellows to date.
From the classroom to the boardroom, Toigo-powered initiatives support diverse leaders' growth through the arc of their career resulting in stronger performance for both the individuals and the institutions they serve.

Industry Engagement
Leading Indicators provides an ideal—and needed—platform for diverse professionals to amplify their stories and their valuable lessons of the past. While the power of social media and online exchange is great, we believe strongly in the value of in-person interactions. Through a series of events, from half day sessions on the investment environment to our landmark evening Gala event, the Toigo touch was strong.
We view the personal narratives and sharing of experiences and wisdom as a core tenet of successful leadership. It's also a trusted exchange that many diverse professionals have not fully benefited from. Finding and providing a platform for individual leadership stories to be shared is part of Toigo's mission—as we know those stories provide a model of what is possible.
That is one reason why in 2018 we paired a rising activist with one who brought seven-plus decades of experience and social change to the stage at our annual Gala. Yara Shahidi and Harry Belafonte were proof that a willingness to listen and conviction to act spans generations. That message serves to encourage our multi-generational environment within finance to believe in their convictions and continue to push for change. In this pairing and with other speakers during the evening, Toigo provided a richer, more in-depth framework for issues surrounding inclusion and fairness. Driving change requires tackling long-held views and opening minds to the idea of what is possible. It's a role Toigo takes to heart—and values deeply.


Groundbreakers
The critical role of women as drivers of change and leaders with impact is amplified every day across careers and industries. What better way to contribute than to provide a setting showcasing talented professionals and allowing for other leaders to examine their own leadership strengths and refine career strategies that move us forward from a position of strength.
Toigo's 2018 annual leadership summit for mid to senior women, featured news commentator Cokie Roberts, Princeton professor Ruha Benjamin, Stanford Medical School's Dr. Lucy Kalanathi, Moira Forbes and more. The program builds upon the Foundation's mission to foster cross cultural, cross generational and cross industry engagement drawing Toigo Alumnae as both participants and featured speakers.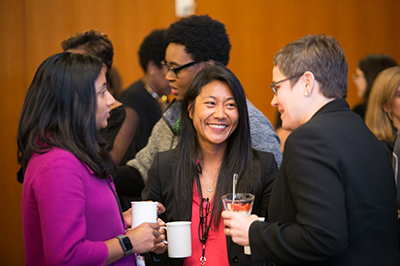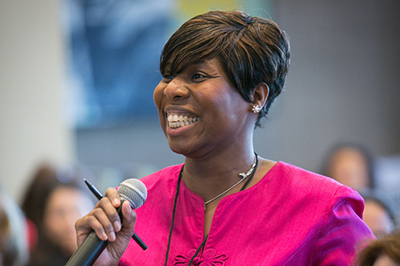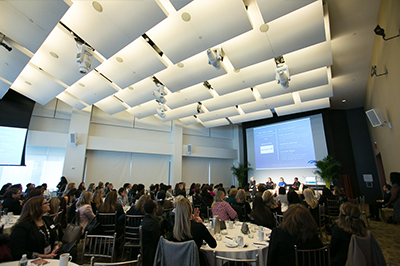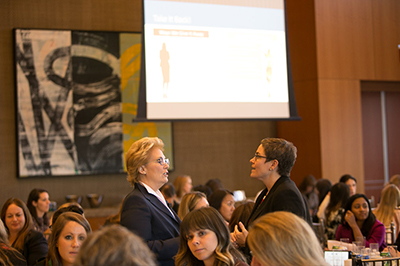 Fellowship: Dynamic Leadership
Knowing diverse talent is not concentrated in a few select schools, Toigo creates a powerful network representing more than 20 top academic institutions across the United States. By focusing on the talent—not just the institution attended—Toigo draws candidates with a broad range of pre-MBA experience to its Fellowship program.
We view "fellowship" as a verb—as an active form of engagement with MBA cohorts, the Foundation and the communities where our rising leaders will one day work and live. From finance, engineering, marketing and the military, our Fellows have strong quantitative skills and ambition to reach a stage of career where they can have impact and make a difference in shaping the future of our industry—and the world. Toigo supports its Fellows during their two-year MBA programs through our education platform offering concentrated career support, coaching and leadership skills development training. Importantly, Fellows come together as part of training, allowing them to extend their network beyond their own campus.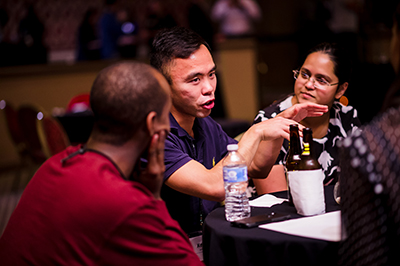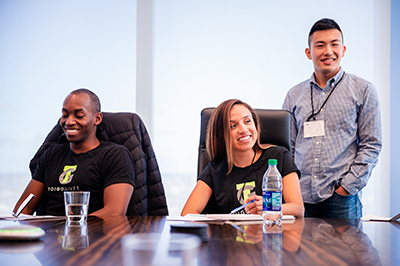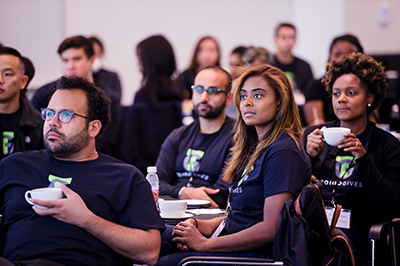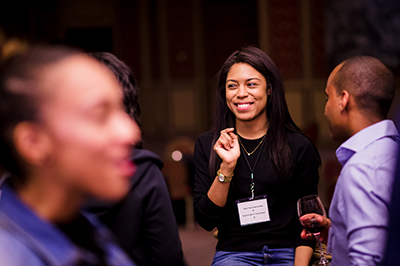 Governance & Leadership
The disciplines of sound governance have been a long-standing practice of the Toigo Foundation.
The board and staff maintain openness for healthy discourse and come together quickly on matters of strategic priority to the organization. Toigo values its Board of Directors and its deliberate mix of viewpoints and experiences that present a picture of diversity across all constituent groups we serve. Together, they exchange, challenge and stretch their thinking around Toigo for the future.

Financials
Toigo's annual financial statement reflects the greatest use of fund are focused on direct benefit of the leaders we serve.
During the 2018 fiscal year, the increase to Management & Administration reflects recognition of the importance to align financial management systems and community platforms to the current and planned growth of the organization. The investment and cost related migration of five years of financial data was an invaluable project repositioning financial operations for years ahead. Additionally, 2018 also marked the development and rollout an enhanced community platform to strengthen the connections among our global network and introduce unique features that scale our learning tools. The Foundation also allocated dollars in 2018 to digitize historical governance data for the board of directors, allowing each member to have secure, immediate access to important information to carry out fiduciary duties.
2018 Toigo Board of Directors
Founder
Sue Toigo | Fitzgibbon Toigo Associates
Executive Officers
Chairman | Mark McCombe ǀ BlackRock
Co-Vice Chair | Jerry Albright | Teachers Retirement System of Texas
Co-Vice Chair | Denise Nappier ǀ Treasurer, State of Connecticut
Treasurer | Jay Ferguson ǀ Vicente Capital Partners
Secretary | Andrea Beldecos ǀ JP Morgan Chase
Chief Executive Officer | Nancy Sims ǀ Robert Toigo Foundation
Governing Board
Mark Anson | Commonfund
Sheri Bronstein | Bank of America
Mary Cahill | Rivington Capital, LLC
Ellen-Blair Chube | William Blair & Company
Jose E. Feliciano | Clearlake Capital Group, L.P.
Jose Fernandez | StepStone Group
David Hunt | PGIM The Global Investment Management Business of Prudential Inc.
Troy Jenkins | American Realty Advisors
Henry Jones | California Public Employees' Retirement System
Katherine A. Lehman | Hilltop Private Capital, LLC
Victor MacFarlane | MacFarlane Partners
Barry Miller | Landmark Partners
Jose Minaya | Nuveen TIAA Investments
Anthony J. (Tony) de Nicola | Welsh, Carson, Anderson & Stowe
Janice Cook Roberts | Kohlberg Kravis Roberts & Co.
Jay Sammons | The Carlyle Group
Erik A. Scott | Palladium Equity Partners, LLC
Dhvani Shah | Illinois Municipal Employees Retirement Fund
Jonathan "Jack" Thayer | Exelon Business Services Co, LLC
Jim Williams | The J. Paul Getty Trust
Kelly Williams | GCM Grosvenor Private Markets
Joel Wittenberg | W.K. Kellogg Foundation
Paul R. Yett | Hamilton Lane Advisors
Advisory Board
Christopher J. Ailman | California State Teachers' Retirement System
Joe Alejandro | NYC Patrolmen's Benevolent Association
Judy Chambers | Pension Consulting Alliance, Inc.
Alex Doñé | New York City Office of the Comptroller
David Fann | TorreyCove Capital Partners
Richard Ingram | Teachers' Retirement System of the State of Illinois
Josh Kawaii-Bogue | California State Teachers' Retirement System
Lisa Mazzocco | University of Southern California
Carlos Schonfeld | Capital International Research, Inc
Scott Stedman | The Yucaipa Companies
Scott Stringer | New York City Office of the Comptroller
Ash Williams | Florida State Board Administration
President & CEO
Nancy Sims | Robert Toigo Foundation