Scroll for information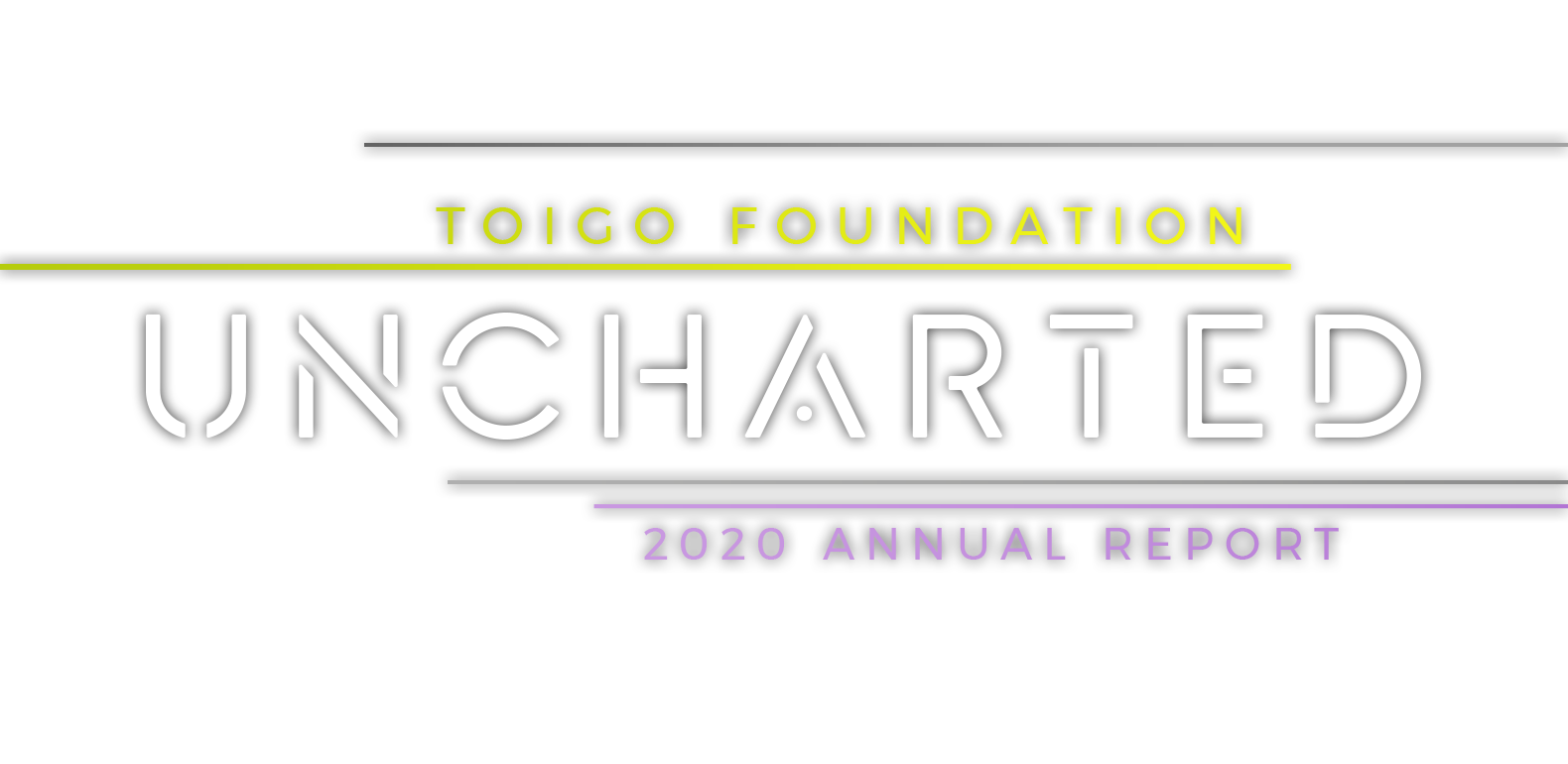 Leadership Letter
---
With the outbreak of COVID-19, the year began like no other. Shelter in place, work from home, remote school, millions of lives in the balance.
---
Add to this uncharted time, an unthinkable sequence of racially charged events placing a long-needed spotlight on racial inequities. The two pandemics conflated to create a third—an uncovering of healthcare disparities, including access to care and physical and emotional challenges, that disproportionately impact communities of color. Whether MBA student, rising leader or a global finance organization, the confluence of factors directly impacted Toigo stakeholders—and beyond.
Like so many other non-profits, we entered the year focused squarely on our mission. We were coming off a landmark year—our 30th anniversary—buoyed by the accomplishments achieved and resolute in our belief that the voice of diverse leaders warranted even greater amplification. The Toigo Board was actively engaged with staff in a robust dialogue to examine initiatives that should be deepened as well as new initiatives to explore in a "Strategy to Scale" exchange.
The need to shift and focus programming on the fast-changing needs of our students, Alumni leaders and the finance industry as a whole quickly became clear. The fact Toigo was ready reinforced the value of our nimble structure and responsive practices. In this 2020 Annual Report, we've outlined many of these efforts and the critical role partnership played in each.
Connections and conversations, listening and leading, taking action and being accountable—these elements are critical in today's environment, and will be equally important in the years ahead. We value the partnership and support of the industry we serve to achieve our mission.
"We view our work as an essential move toward financial equity and inclusion, as well as a step to dispel the myth that minority talent does not exist."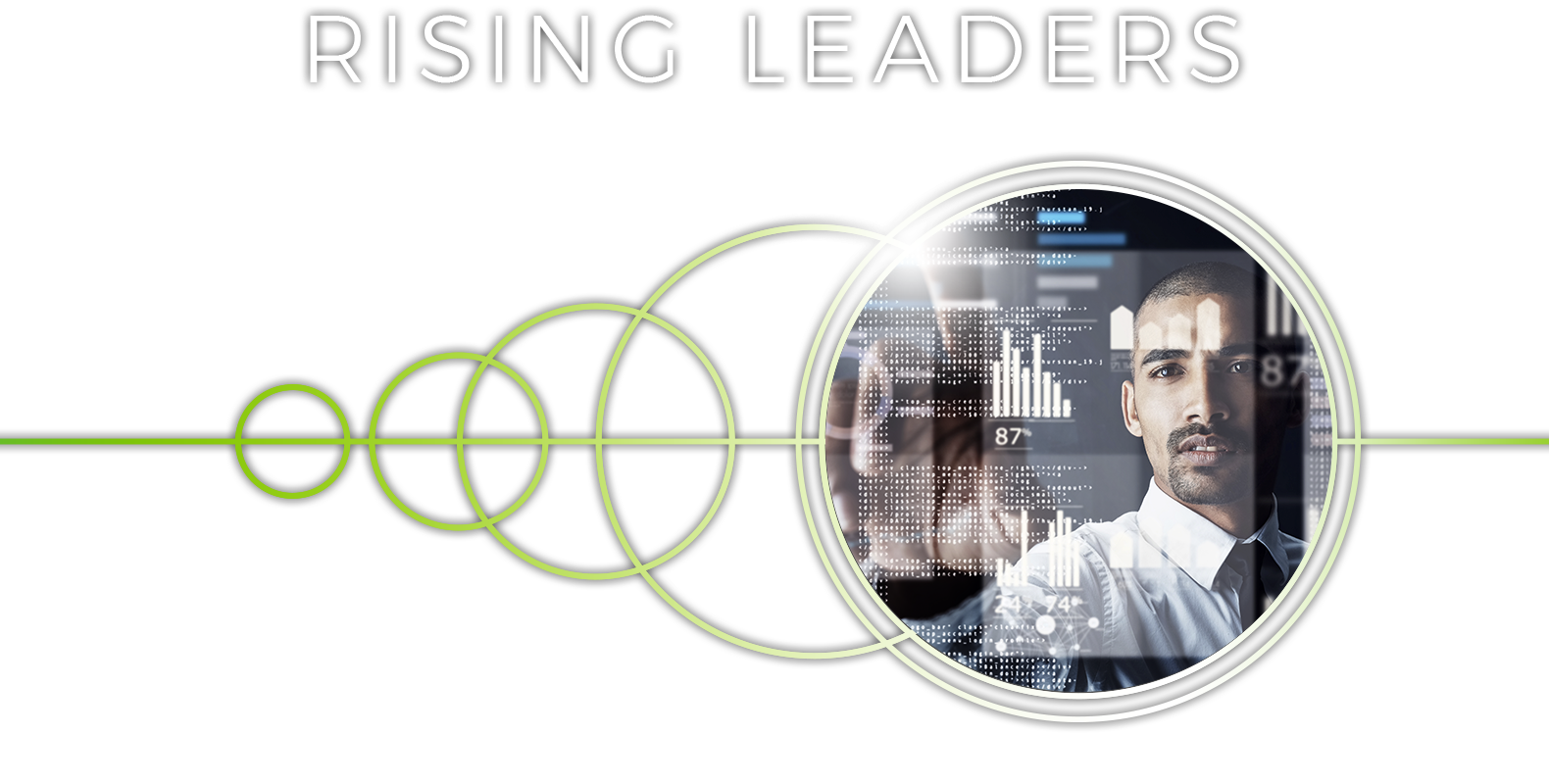 CLASSROOM TO COMMUNITY
---
2020 was uncharted territory for us all—for our MBA leaders who had made an investment of time and resources to further their education and deepened their skills, it was a time that tested their tenacity, decisions and career commitments.
---
One of the most apparent effects of COVID came from the need for students to focus and engage more heavily with family—all while navigating their new world of online learning and networking. In 2020, Toigo actively counseled our MBA leaders on decisions regarding academic plans and long-term professional goals. At the same time, addressing rising anxiety about summer internships and full-time job opportunities was palpable. As a proven resource to our MBA Leaders, Toigo played a critical role offering trusted, timely support.
At the same time, MBA students were rightfully compelled to amplify their voice on topics of meaningful diversity and sense of true community on campus. In 2020, Toigo launched a survey to explore their thoughts on D&I, desire for community and change. By year end there were more than 300 respondents representing 22 schools. Findings from the report Plugged In will be released in 1st Quarter 2021.
"We invite our partners to work with us to write the next chapter of our country's history—to put your courage, your conviction, and your social capital to work. Let's finally push past what is comfortable to what is possible."
The timing of Toigo's strategic plan to reframe our MBA program with an increased emphasis on leadership potential set students and the Foundation up for success during a landscape of uncertainty in 2020. Our curriculum for skills assessment, specialized learning tools and experienced career management services made support tofor MBA students even more robust.
The effects of COVID and shelter in place required the Foundation to quickly restructure program delivery to virtual platforms. The value of connecting and absorbing rich content informed our choices. Fellows participated in leadership master classes and comprehensive technical skills workshops throughout 2020—more than 70 hours of programming. New career management resources were introduced along with experienced level coaches to ensure students were on track to re-enter the workforce upon graduation in June.
With shifts in student life and learning, demand for Toigo's work and counsel continued to rise throughout 2020 among our MBAs as well as prospects (new diverse MBA students). The Foundation's financial investment is reflected in direct programming to support nearly 200 students in 2020. Additionally, given further concerns around the uncertainty of employment opportunities fueled increased interest by MBA student beyond those selected for the formal program to seek support from the Foundation and an additional 100 students who benefitted from select programming and career tools to assist them with both summer internships and full time. The result was support to 300 students during the 2020 – 2021 academic year.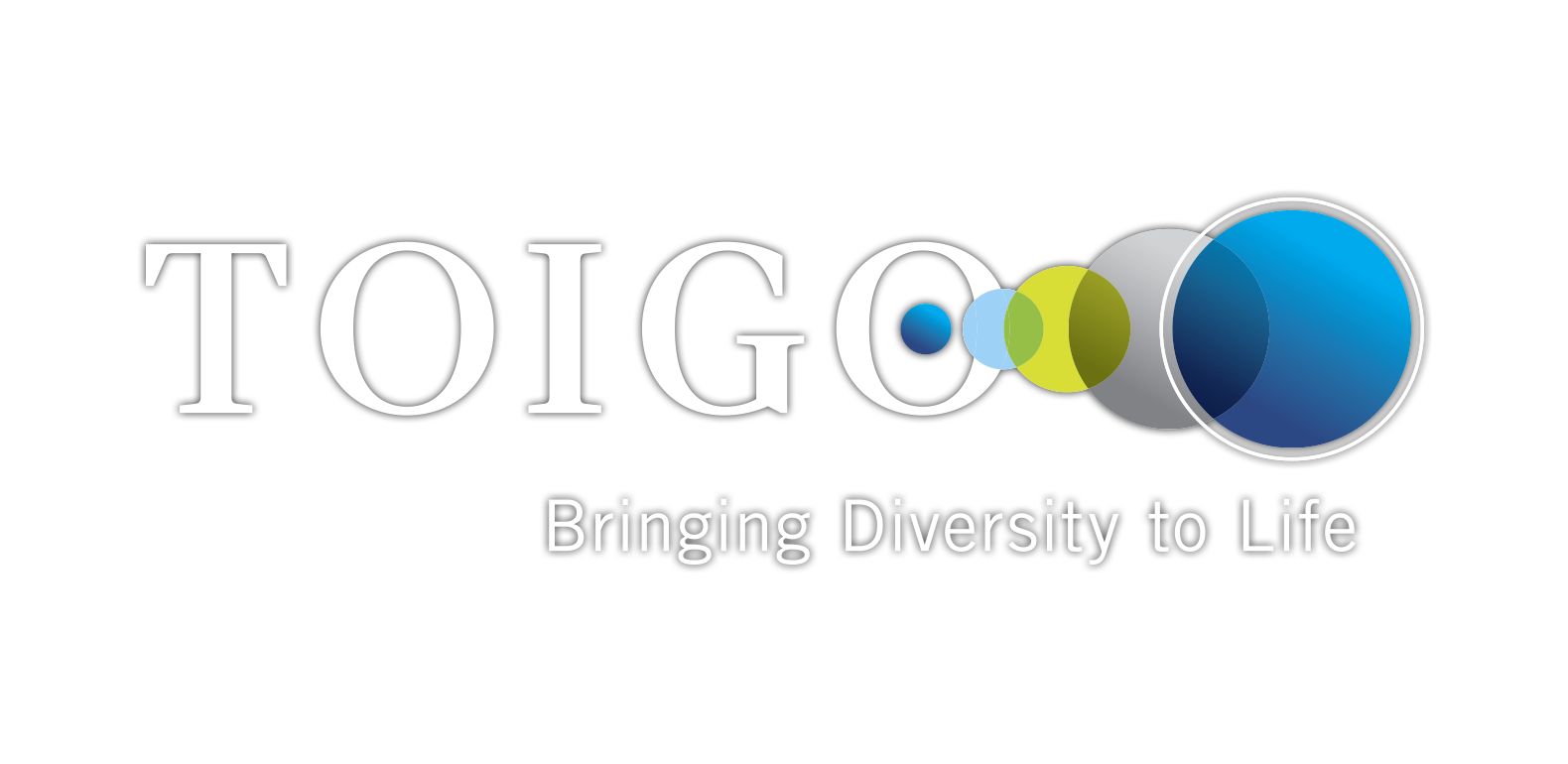 More Relevent Than Ever
---
The amplified brand of Toigo around diversity, equity and inclusion (DEI) led to an unprecedented embrace of our work, our messaging and our talent. 2020 also placed spotlight on the importance of corporate/non-profit partnerships to better ensure our work and mission drive broad and sustainable change.
---
Start with Inclusion
In 2020 Toigo launched Toigo Inclusion Strategy Services, a new consulting service that leverages our 30-year track record of working at the intersection of finance, inclusion and leadership. We work directly with organizations to help them explore and analyze key areas that influence the success of their current or planned diversity and inclusion efforts. With emphasis on inclusion, our work has opened perspectives on many factors that advance a firms recruitment and retention goals and which foster employee engagement thereby creating more welcoming work environments. The Foundation advanced D&I education and awareness through numerous speaking engagements, thought leadership and stylized support to firms, alumni and industry professionals.
Advancing Women Leaders
Of continued prominence is the Foundation's women in leadership summit, Groundbreakers. Delivered virtually over three days, the 2020 event presented some of the nation's most prominent thought leaders across academia, philanthropy, business and government. Topics both relevant and timely given the issues effecting women professionals as leaders, while balancing family priorities and the demands of work anchored the 2020 program reaching more than 400 participants.
In 2020, Toigo launched an extension of our Groundbreakers platform to focus on rising women leaders within the private equity sector. The program combined the focus on leadership assessment and navigating career choices with the power of being a part of a cohort. The program, Groundbreakers RISE, launched the year providing participants with the benefit of a detailed assessment of their strengths and areas of focus. Programming throughout the year was delivered to help participants build their skills and confidence as a rising mid-career leaders in their firms within the alternative sector.
The Drive for Talent
As the events of 2020 brought to light the requirement of more inclusion within the workplace, the desire to reach talent introduced by Toigo accelerated across all levels. The high touch relationships and knowledge of those we've served over the past 30+ years enabled the organization to address accelerated employer job postings and connections to provide professional services that support organizations with limited resources for recruitment and outreach of talent. These expanded services were a key feature of the Foundation's offering in 2020.

YEAR 2020
---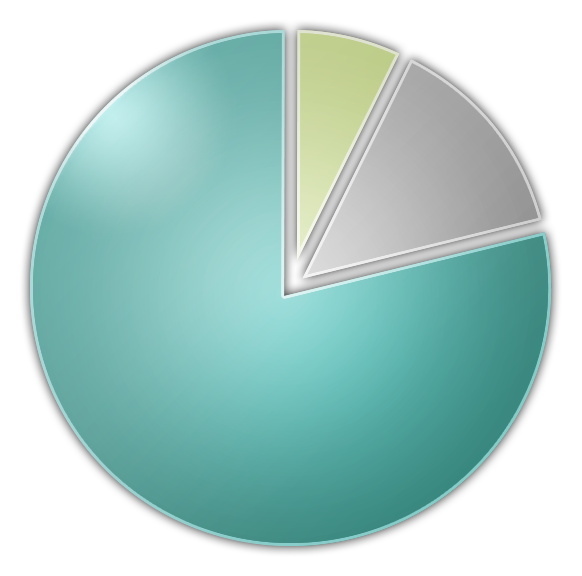 Fundraising 7%
Management & Administration* 14%
Direct Program Expenses 79%
*Foundation relocated its offices in 2020
---
At the same time the organization thoughtfully budgeted for program expansion and achieved those targets within a very complex environment of change and uncertainty. Innovation in offerings and convening presented an unmatched experience for individuals and the industry touched by the Foundation's work while achieving revenue targets set prior to the events of 2020. The Foundation further benefitted in 2020 from grant funding advancing the launch of new programs and services within the areas of industry consultation and an expanded learning platform planned for 2021.
Toigo maintains its commitment to ensuring that the greatest investment of our resources are aligned with the mission of the organization and directly benefit the participants.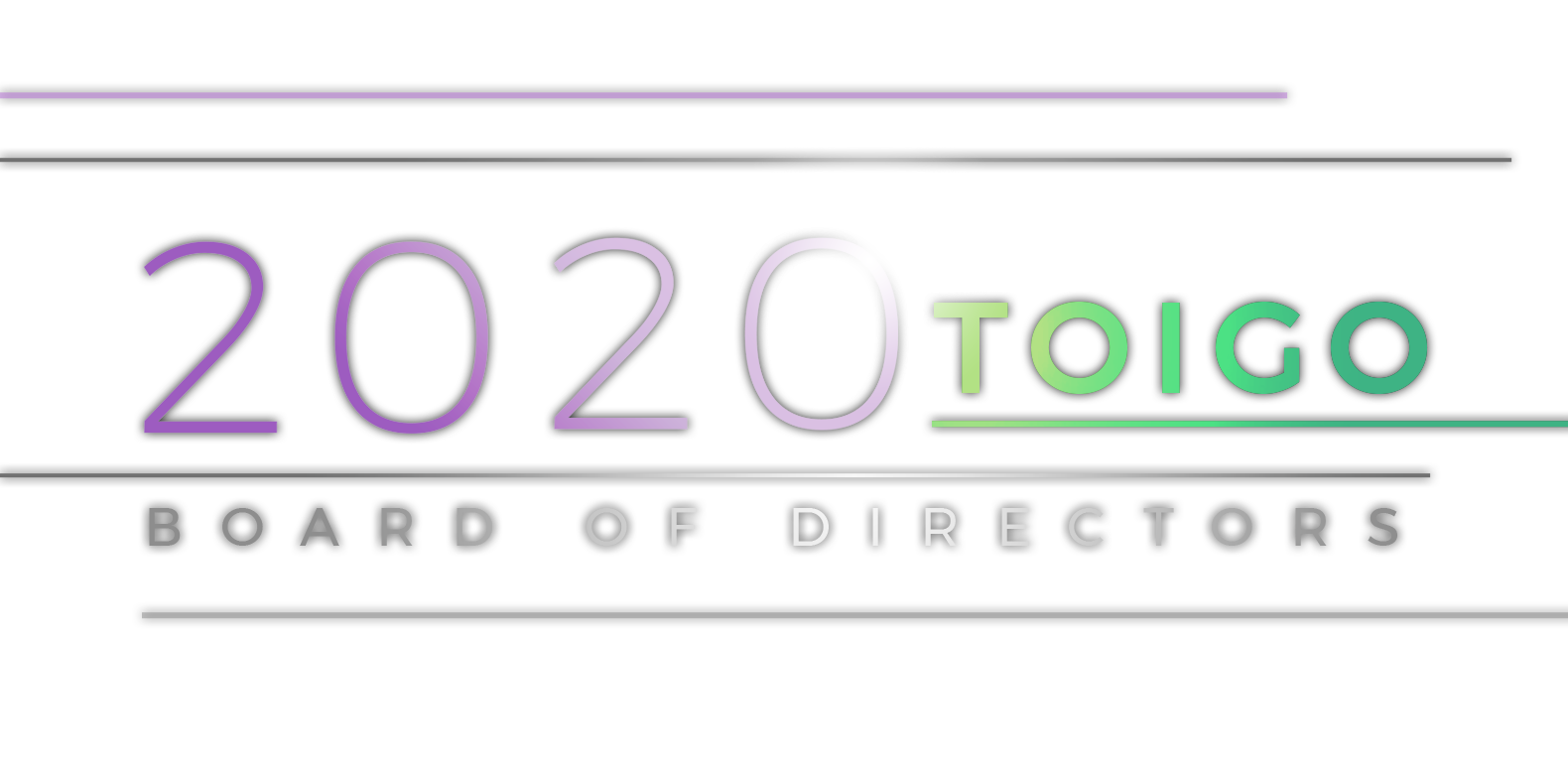 2018 Toigo Board of Directors

Founder
Sue Toigo | Fitzgibbon Toigo Associates

Executive Officers
Chair | Mark McCombe ǀ BlackRock
Vice Chair | Kelly Williams | Williams Legacy Foundation
Treasurer | Jay Ferguson ǀ Vicente Capital Partners
Secretary | Dhvani Shah | Illinois Municipal Employees Retirement Fund

Governing Board
Mark Anson | Commonfund
Sylvia Bell | Teacher Retirement System of Texas
Alan Bowser | Bridgewater Associates, LP
Mary Cahill | Rivington Capital LLC
Ted Eliopoulos | Morgan Stanley
José E. Feliciano | Clearlake Capital Group, L.P.
Jose Fernandez | StepStone Group
David A. Hunt | PGIM, The Global Investment Management Business of Prudential, Inc.
Francis Idehen | GCM Grosvenor
Troy Jenkins | Avision Young
Henry Jones | California Public Employees' Retirement System
Bryan Lewis | U.S Steel
Barry Miller | Landmark Partners
Jose Minaya | Nuveen TIAA Investments
Anthony J. de Nicola | Welsh, Carson, Anderson & Stowe
Janice Cook Roberts | Kohlberg Kravis Roberts & Co.
Marcos Rodriguez | Palladium Equity Partners
Alexandria Taylor | Bank of America
James Williams | J. Paul Getty Trust
Joel Wittenberg | W.K. Kellogg Foundation
Steve Voss | Aon
James Zelter | Apollo Global Management

Advisory Board
Judy Chambers (Chair) | Meketa Investment Group
Christopher J. Ailman | California State Teachers' Retirement System
Joe Alejandro | NYC Patrolmen's Benevolent Association
Sheri Bronstein | Bank of America
Colleen Casey | Angelo Gordon
Alex Doñé | New York City Office of the Comptroller
David Fann | Aksia TorreyCove Capital Partners
Josh Kawaii-Bogue | California State Teachers' Retirement System
Victor MacFarlane | MacFarlane Partners
Lisa Mazzocco | University of Southern California
Denise Nappier | International Foundation for Electoral Systems (IFES)
Carlos Schonfeld | Capital International Research, Inc. (Toigo Alumnus)
Scott Stringer | Comptroller, City of New York
Ray Whiteman | Stellex Capital Management
Ash Williams | Florida State Board of Administration

President & CEO
Nancy Sims | Robert Toigo Foundation